Digital Learning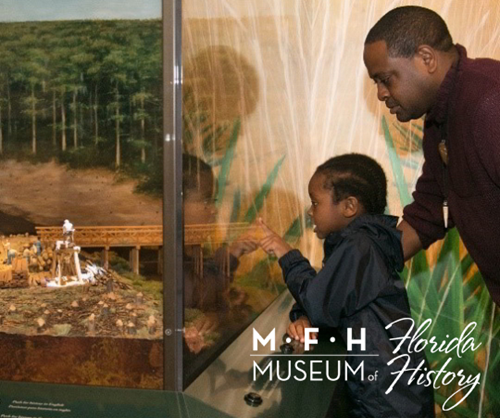 Exhibits at the Museum explore more than 12,000 years of Florida history. Students are now able to experience these exhibits from their K-12 classroom through one of our digital programs. These programs feature educator-led tours streamed live, allowing students to interact with the educator virtually. The Museum offers the following free digital programs: Museum Spotlight Tour, Survival Florida, and My Symbols, My State, My Florida.
Spotlight Tour

 

(up to 1 hour); all ages

 


A guided tour through one of the Museum galleries, briefly touching on important people and ideas in Florida's history. During the guided tour, students are welcomed and encouraged to ask questions about the objects that they see. These tours are tailored to your group's special interests and needs.
Survival: Florida

 

(up to 1 hour); grades K-6
Analyze objects and artifacts to learn about Florida's first peoples. By examining these items, you will determine how they were used to survive in Florida's early history. The program is divided into three segments: Florida's First People, "Can You Survive?" and Conclusion.
My symbols, my state, my Florida

 

(up to 1 hour); grades K-4
Learn about the official state symbols and what they mean to Florida. After learning about state symbols, the education will take the group on a virtual visit to the Museum galleries to see examples of the symbols.
To learn more or to schedule a virtual program, contact the Museum education staff at [email protected].
Visit the Department of State's Digital Learning website to learn about additional virtual programs and online resources offered by the Department of State.