Donate
---
Donate to the Friends of the Museums of Florida History, Inc.
---
The Museum of Florida History is your museum! Donations provide essential, ongoing support that helps the Museum meet its mission.
Your donation will be used to:
Develop quality educational programs.
Provide outreach programs that bring Florida history to schools, students, and other groups that otherwise are unable to visit the Museum.
Develop outstanding special exhibitions.
Preserve and add to our valuable collections.
Enhance your experience as a visitor!
Donations are made to the Friends of the Museums of Florida History, Inc., a nonprofit, 501(c)(3) charitable organization whose purpose is to support programs, exhibits, collections, and activities of the Museum of Florida History.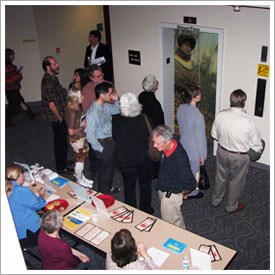 Ways to donate
Donate at the Florida's History Shop

Purpose: Museum of Florida History

Cash or check


Print a donation form (PDF)

Checks should be payable to Friends of the Museums of Florida History, Inc.

Please mail or hand-deliver your donation to:

Museum of Florida History
500 South Bronough Street
R. A. Gray Building, Room G2
Tallahassee, Florida 32399-0250

Credit card


Donations may also be made over the telephone using
Mastercard, Visa, or American Express cards.
Call 850-245-6396
For information, please contact the Development and Financial Director at [email protected] or 850-245-6413.
A copy of the official registration (CH14617) and financial information may be obtained from the Division of Consumer Services by calling toll-free 1-800-HELP-FLA within the State of Florida. Registration does not imply endorsement, approval, or recommendation by the State.