Museum on the Move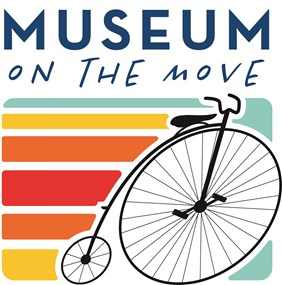 During this temporary closure, the Museum of Florida History will become a Museum on the Move! This multifaceted initiative will allow the public to continue to engage with the Museum and take advantage of its unique learning opportunities, access its vast educational materials, and participate in engaging programs.
The program will offer access to the Museum of Florida History's unique resources and staff expertise through a variety of avenues. Hands-on activities, online resources and programs, lectures, educational outreach, and even exhibits and displays at off-site locations will all be a part of the  Museum on the Move program.
 ________________________________________________________________
2nd Saturday Family Programs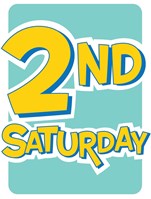 Join us on the 2nd Saturday of each month for a specially themed program featuring a hands-on activity for young historians. While the Museum is closed, we will be taking 2nd Saturday on the road, with programming in various locations held in conjunction with the Leon County Public Library System. Follow us on social media for the latest location, subjects, and more.
Upcoming Programs:
Each free program runs from 11:00 a.m. to 12:00 p.m. and is designed for children ages 4 to 8 and their families.
July 8 -- Waterways and Watercolors
Florida is home to nearly 1,700 rivers and creeks! These waterways provide a route for people to move around the state and often inspire artists to capture their beauty. Come explore Florida's waterways while creating your own watercolor masterpiece!  
@ Fort Braden Branch Library 16327 Blountstown Highway Tallahassee, Florida
August 12--Florida Lighthouses
Lighthouses have protected Florida for over 200 years with their bright lights. From Florida's inland shores to the shining waters of the Keys, you can't picture Florida's coastline without a lighthouse! Learn about the many different shapes and sizes of Florida's Lighthouses. Guests will make a paper lighthouse to guide them home. 
@ Northeast Branch Library 5513 Thomasville Road Tallahassee, Florida 
Sept 9--Hello outer space! 
The space race shaped Florida's transportation, travel, and entertainment industries. Through historic photographs and recordings, we will soar amongst the stars! Guests will join in a reading of The Way to the Moon by Miroslav Sasek and make their own paper rocket craft. 
@ Dr. B.L. Perry Jr Branch Library 2817 S Adams Street Tallahassee, 
 ________________________________________________________________
History at High Noon
The Museum features casual monthly lunchtime talks by local experts on a variety of topics. Please note the location of each lecture as the presentation site may change from month to month.
Upcoming Programs:  
Territorial Tallahassee
As Tallahassee's bicentennial nears, join Senior Curator Kimberlyn Elliott in tracing the transformation of Florida's capital city. This presentation explores the Tallahassee story from its early human history through the end of the antebellum period. Learn about the various people, events, and forces that led to the city 's founding and influenced its early development.
Tuesday, June 27, 2023, Noon–12:45 p.m. at Heritage Auditorium on the first floor of the R. A. Gray Building, 500 South Bronough Street, Tallahassee
 ________________________________________________________________
2023 Summer Reading Program 
Join us at The Grove Museum at 902 North Monroe Street on the dates below for exciting books and crafts. 
All programs begin at 10:00 a.m. The program and parking are free. Activities are geared to families with children ages 10 and under. Chaperones are required.

This year's theme, "All Together Now," focuses on Florida communities and groups working together to achieve common goals.
July 12 - Preserving Communities and Folkways
Featured book: Let Me Fix You a Plate: A Tale of Two Kitchens by Elizabeth Lilly. Food, family, culture, and language all come together in this tale that makes for a delightfully scrumptious journey.
July 19 - Protecting the Environment
Featured book: A Voice for the Everglades: Marjory Stoneman Douglas by Vicki Conrad.
The Everglades serves as the backdrop for this story about one woman's quest to save a uniquely Floridian ecosystem.
July 26 - Historic Preservation
Featured book: The Little House by Virginia Lee Burton.
Find out what happens when a "little house" becomes surrounded by a growing city.
August 2 - Community Engagement
Featured book: She Sang Promise: The Story of Betty Mae Jumper, Seminole Tribal Leader by Jan Godown Annino.
Discover how Betty Mae Jumper emerged as an important leader for the Seminole Tribe of Florida.