Learn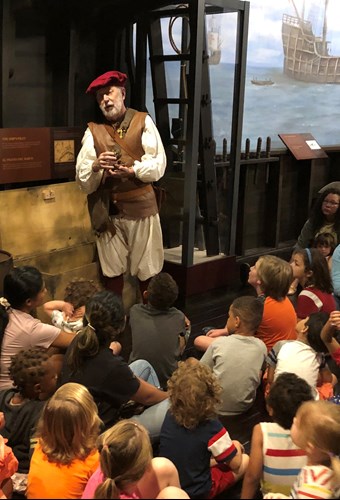 The Museum of Florida History offers quality educational programs for all ages. All programs meet Florida standards, promote critical thinking skills, and include multidisciplinary activities that enhance skills assessed through standardized testing. Click here to schedule a program at the Museum.
There are many ways to Learn with the Museum of Florida History.
You can schedule a group tour or program. (include schedule a tour link when we are open again) A museum educator will come to your classroom or group meeting and offer an dynamic presentation on an aspect of Florida history.
You can participate in Florida History Day.  Florida History Day (FHD) is an annual, statewide activity that enhances the teaching and learning of history at elementary and secondary levels. 
You can participate in the Summer Reading Program. Each July the Museum's education staff offers a weekly program of fun with books and hands-on activities at the Museum of Florida History.
You can do an internship. Graduate, undergraduate, and community college students. can gain practical museum experience.
You can utilize our online resources. Take a look at our resources for research, learning activities, and more.