Before the Knotts
Thomas Hagner
A young attorney from Maryland, Thomas Hagner (1817–48) arrived in Tallahassee in 1838, eager to establish a new law practice. Hagner's uncle was a territorial Supreme Court judge who likely played a role in drawing him to Florida. The capital city was a rough, frontier town, not yet fifteen years old. It had been founded on land that had once belonged to the Apalachee.
Later other Native American groups, such as the Seminoles, established villages in the area. A 200-foot clearing surrounded Tallahassee, possibly to deter displaced Native Americans from attacking the new town. Officially known as McCarty Street in the 1800s, the cleared area was often called 200-Foot Street. In 1905, it became Park Avenue. In 1825, soon after the town was established, Tallahassee's population included 387 enslaved Black people, 608 whites, and only one free Black person.  
The capital city appealed to Hagner. In a letter home he wrote, "As a residence for a man of business, Tallahassee will do very well." Hagner soon developed a highly successful law practice.
He was also a slave owner. In 1842, he and his law partner purchased eight enslaved Black people. Likely, they rented out these enslaved laborers to others, a common practice.
Enslaved people in town worked in hotels as waiters, cooks, or maids, sometimes as clerks in merchant stores, alongside their enslavers in skilled trades, and in private homes.
Hagner personally owned at different times one to three enslaved Black people.
In April 1842, Hagner purchased lot 78 in the original town plan of Tallahassee, the site of the present Knott House. Originally, the house consisted of a side hall structure. Hagner probably expanded the house into a central hall structure shortly after he bought it. In 1844, he married Catherine Gamble, daughter of planter John Grattan Gamble. They had two children.
Often sickly, Hagner died of illness in 1848.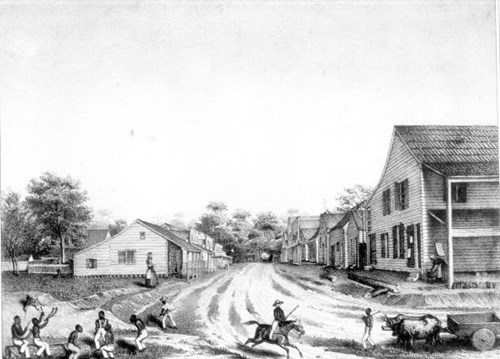 Tallahassee street scene, drawing by Francis, comte de Castelnau, ca. 1837–38
Tallahassee in the antebellum period was a frontier town with a violent reputation when Thomas Hagner arrived here. In a letter home, he wrote, "I am convinced that there is a great deal of exaggeration in the accounts we hear to the North of excesses and outbreaks of fury and violence among the people."
Courtesy of the State Archives of Florida
Catherine Gamble Hagner
Catherine Gamble Hagner (ca. 1819–98) eventually left Tallahassee after her husband died, moving first to South Carolina and then to Maryland. However, she still owned the home.
On May 10, 1865 Union Brigadier General Edward Moody McCook arrived in Tallahassee to take possession of the city on behalf of the United States. He set up his headquarters at the house and announced that the Emancipation Proclamation freeing enslaved Black people was in effect. In 1883, Catherine Hagner sold the home to Dr. George Betton.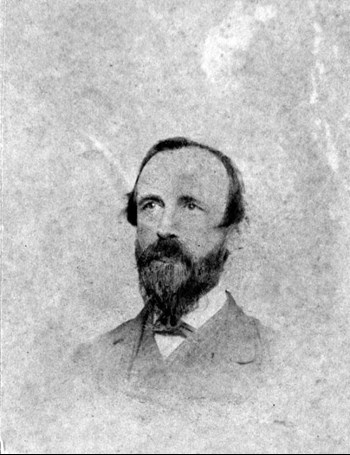 Dr. George Betton, ca. 1860s
Courtesy of the State Archives of Florida
Dr. George Betton
George Betton (ca. 1824–96), born in Virginia but raised in Tallahassee, became a prominent doctor in the capital city. After he bought the house in February 1883, he had it repaired and renovated. The Weekly Floridian reported, "The old Hagner mansion, now the property of Dr. G. W. Betton, in which he will domicile his family about the first of October, is being put through repair, and when the carpenters and painters turn it over to him, it will be one of the pleasantest and handsomest residences in Tallahassee." Dr. Betton had his medical office at the house.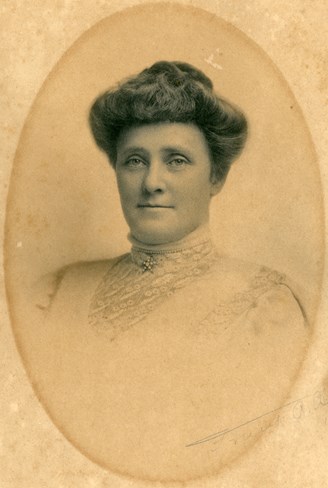 Henrietta O. Wood, ca. 1907
Courtesy of the State Archives of Florida
Henrietta O. Wood and Caroline Scott
Dr. Betton's widow sold the house to Henrietta O. Wood (ca. 1857–1924) in 1903. Henrietta Wood was a part-time resident of Tallahassee She spent the summer and fall each year visiting family in Kentucky and sold the house to Caroline Scott (ca. 1861–?) in 1919. By 1925, Caroline Scott was a widow still living at the home and renting out some of the rooms. In 1927,
Luella Knott came calling on Mrs. Scott and asked to buy the home. The Knotts moved in early the next year.